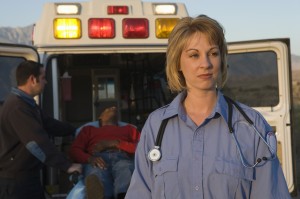 Mid-Atlantic Care provides Ambulance Services including: Basic Life Support, Advance Life Support, Specialty Care Transport, and wheel-chair Ambulance transportation to and from medical facilities, private residences, nursing homes and retirement centers. We are committed to providing prompt, courteous yet affordable, Ambulance services for hospitals, nursing homes, long-term care facilities and healthcare networks that coordinate Ambulance services to best fit the needs of their clients.
Our employees are active participants in the community; as medical service providers and as neighbors, your needs are important to us. Our employees understand the critical role we play in ensuring an effective healthcare experience.
Our management team prides itself on providing our clients and partners with the individualized attention that only a community based medical transportation provider can deliver. Our management team is driven to maintain the highest standards in the industry. Our team utilizes technology and old fashion business acumen. The management team is focused on providing the best service. We combine great processes with technology while working in conjunction with medical experts in EMT, Paramedic, Nursing and Emergency Medical Doctors.
In Mid-Atlantic Care we pride ourselves for been an award winning, top rated provider. We've been recognized by the Delaware Medicare/Medicaid network administrator as the 2011/2012/2013/2015 Delaware Provider Of The Year, which is a testimony to our commitment to providing on time quality care and service  to our clients.